Back To Blog
As your garage door ages, the panels take normal wear and begin to crack, warp, bend and break. It can also be damaged by impact. Garage door repair Roseland recommends repair of the door. Continued use can lead to further damage or misalignment of the door. It is better to address the problem while it's minor rather than ignoring it and end up buying a new door. You can ask for just a panel replacement from a professional garage door contractor.
What to Know Before Replacement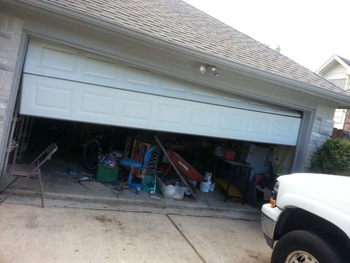 Faulty panels of a door are more of a cosmetic issue, but should be addressed immediately to avoid greater structural problems. Homeowners who do not yet have the budget for garage door replacement can consider replacing panels instead. It is the best solution if a damaged panel ruins the look of the door. You need to know the door carefully before asking for this service. You will need the brand name, the model number, color and design, door measurements and specifications. You can consider replacing older panels with insulated ones, or panels with higher R-Value, which is a worthy investment. It's also important to be careful in choosing the contractor to do the replacement.
Insulation is an effective way to reduce electric costs of your home and improve its energy efficiency. Regardless of the reasons you have for replacing garage door panels, whether it is for functionality or aesthetics, you do have more options for panels nowadays. They are available in various colors, materials and styles. It is best to choose one based on your preferred material and one that could increase energy efficiency of your home. You can also consider garage door maintenance to make sure that the door is working smoothly all the time. This is the key to prolonging the life of your door, which is part of your home investment.