Back To Blog
Not much attention is given to the garage door, but like the other appliances you have at home, this mechanical device needs proper adjustments and maintenance to make sure it functions correctly at all times. As the owner, you have the responsibility to be observant about the physical condition of your own door. You can closely look at worn out garage door parts or notice some weird noises. Some tasks such as replacement of parts under tension should be left to professionals.
What you Should Know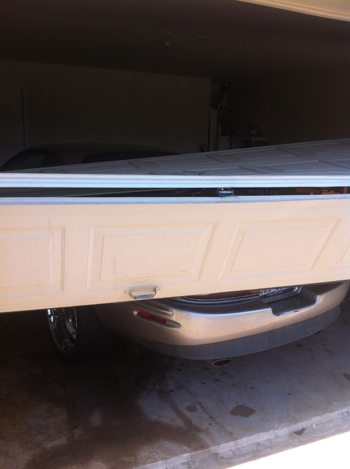 Residential doors can be swing out or rolling type and are opened and closed by an electronic opener. The garage door springs, cables and other parts are used to counterbalance its weight and assist in lifting the heavy door. Using the rollers on tracks, it is able to move up and down. Thus, the springs and other hardware are under extreme tension and cause serious injury when broken. The openers are electronic devices, which could cause shock when mishandled. The sections can trap or injure fingers when they open or close. It is your responsibility to inform everyone in the family about these things and keep a close watch on your overhead door. Lubrication and periodic garage door maintenance could be requested from a reliable contractor.
Based on reports, the majority of garage door related accidents are caused by doors falling on people and body parts being caught in the panels. It is best to have a checklist of your own visual inspection of the door and the tests to be entrusted to a professional. Garage door companies know what they ought to do once they are contracted for tune-up. They perform balance tests, reversing mechanism test, as well as photo eye and force setting tests. Each part is inspected and lubrication is done using lubricants specially made for these doors. Garage door repair Roseland professionals suggest investing in this service to ensure your family's safety and prolong the life of your door.